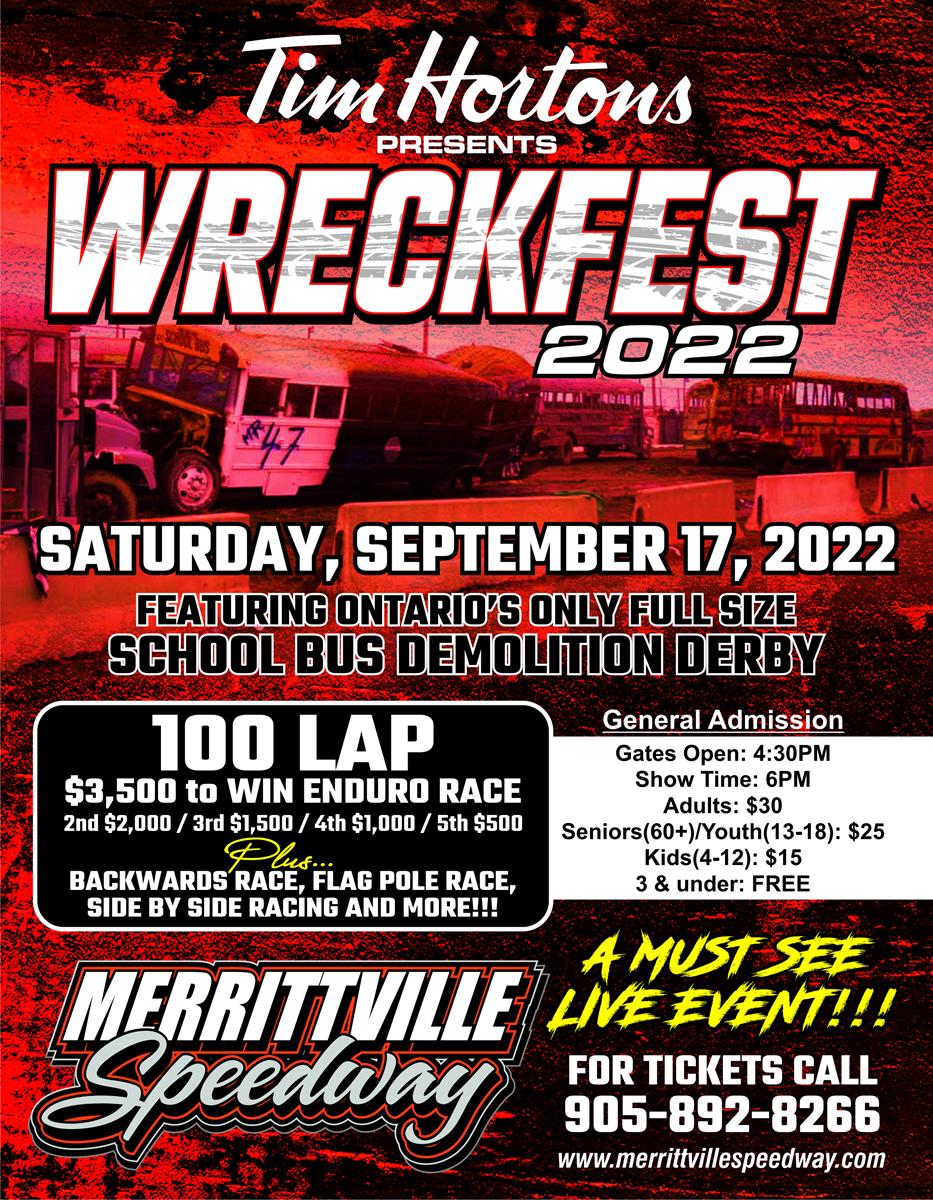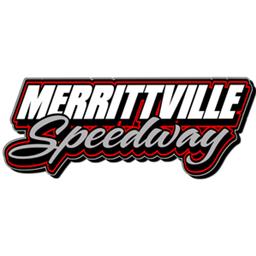 9/12/2022
Merrittville Speedway
---
Wreckfest 2022 This Coming Saturday Night
THOROLD, ONTARIO (September 12, 2022) … Tim Hortons will present Wreckfest 2022 this coming Saturday night at Merrittville Speedway. The must-see live event will feature Ontario's only full-size School Bus Demolition Derby, plus the 100-lap, $3500 to win Enduro, plus a backwards race, flag-pole race, side by side racing, and much more!
The 100-lap enduro will pay $3,500 to win, $2,000 for second, $1,500 for third, $1,000 for fourth, and $500 for fifth place. Registration for the Enduro will cost $125 and you can register by clicking on the link below...
https://docs.google.com/forms/d/e/1FAIpQLSefzH8-4n1pfGxXh__gfP-KcT7RhQ5q0oG5Frxa4hJbIloW_Q/viewform?fbclid=IwAR0hCX1Mbq6Savr-Y9JRF99hcFnmeBq9uHRrmUkkC_Xk9OW5egv_8b8196I
General admission is $30 for adults, youth (13-18) and seniors (60 +) are $25, kids aged 4-12 are just $15 and kids 3 and under will be admitted FREE. Gates will open at 4:30pm and the show will begin at 6:00pm. Tickets are available by calling (905) 892-8266 or visit www.merrittvillespeedway.com Pre-sale tickets are available from noon-10pm daily at Merrittville Big Scoop.
Then on September 24, Throttle Out Productions presents Monsters of Merrittville, featuring two showtimes at 1 and 7pm sponsored by 97.7 HTZ-FM. Tickets for the Monsters of Merrittville event are just $35. The show will also feature pro riders FMX, trailer jump stunt, plus things that you shouldn't hit with a car stunt show. Fans can enjoy a ride in a real monster truck prior to the shows.
Follow Merrittville on social media including Facebook (facebook.com/MerrittvilleSpeedway), Twitter (@Merrittville), and now on Instagram (@merrittvillespeedway). For results, point standings, and more, check out the brand new www.merrittvillespeedway.com
---
Article Credit: Steven Petty
Submitted By: Doug Leonard
Back to News