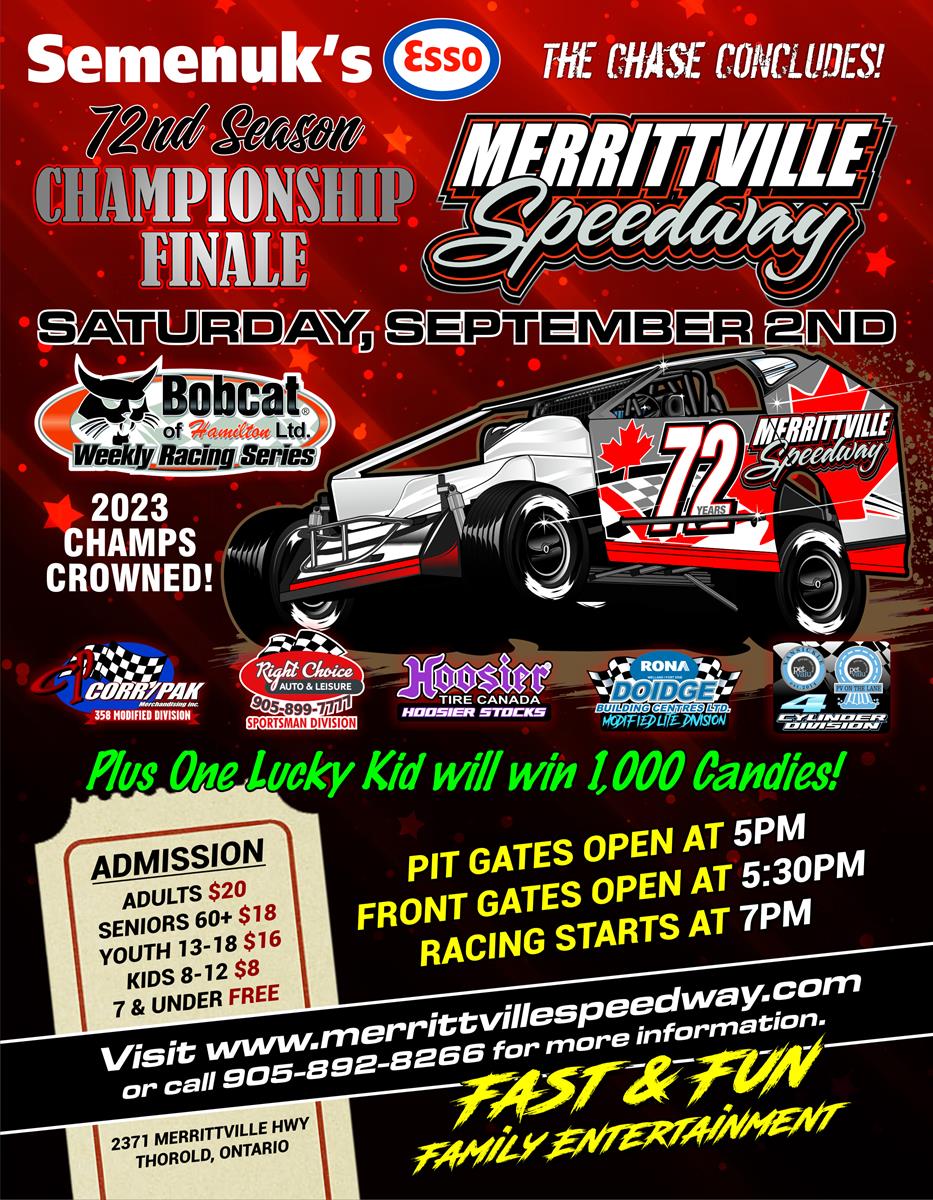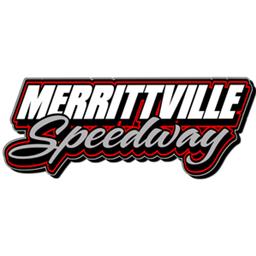 8/30/2023
Merrittville Speedway
---
Season Championship Night This Coming Saturday Night
THOROLD, ONTARIO (August 30, 2023) … The John Spencer Memorial for the 358 Modifieds will be highlighting the final points night of the 2023 season at the Merrittville Speedway. Semenuk's ESSO will be the presenting sponsor of the final points night of the season for the Corr/Pak Merchandising 358 Modifieds, Right Choice Auto & Leisure Sportsman, Hoosier Stocks, RONA/Doidge Building Centre Mod Lites, and the Vansickle Pet Valu/PV on the Lane 4 Cylinders. School Bus racing will also be on the card Saturday night.
John Spencer was an up-and-coming racer throughout the region, including Merrittville, Chippawa, Lancaster Speedway (NY), and Buffalo's Civic Stadium. At the age of 21, Spencer succumbed to injuries following a crash at Stamford Park. In 1954, Merrittville Speedway began hosting the John Spencer Memorial and the race has taken place every year since.
Pete Bicknell has a 60-point lead over Fred Carleton in the Corr/Pak Merchandising 358 Modifieds. Carleton has a 26-point advantage over Scott Wood, who has a 16-point lead over Brad Rouse. In the Right Choice Auto & Leisure DIRTcar Sportsman, Cody McPherson has a 50-point lead over James Michael Friesen. Friesen has a 58-point buffer over Chad Chevalier. Dave Bailey is looking for another Hoosier Stock track championship, as he has an 88-point lead over Pete Reid. Mark Fawcett is third in points, only having an eight-point lead over Ron Loggie, and a 20-point cushion over fifth place Kyle Pelrine. Brent Begolo has a 104-point lead over RJ Pietz in the RONA Doidge Mod Lites. Pietz has a 16-point lead over Josh Sliter, who leads Tyler Winger by just five points. The closest points battle going into Saturday night is in the Vansickle Pet Valu/PV on the Lane 4 Cylinders as the top four in points are separated by just 28 points. Austyn Werstroh has a nine-point advantage over second place Alex Riley. Cole Hardy is 21 points behind Werstroh, and Olivier Larocque is just 28 markers back of the points leader.
Semenuk's ESSO is a family-owned business located on Highway 20 in Fonthill, right down the street from Merrittville Speedway. A Full-service gas station, one of the only few that are left in the Region! ATM, and convenience store, Semenuk's has been a longtime supporter of racing at Merrittville. Make sure you stop in and top off the tank before coming or leaving Merrittville. Semenuk's will once again have plenty of fan giveaways throughout the night.
Pit gates will open at 5pm, with grandstands opening at 5:30pm, and racing will begin at 7:00pm on Saturday night.
Follow Merrittville on social media including Facebook (facebook.com/MerrittvilleSpeedway), Twitter (@Merrittville), Instagram (@merrittvillespeedway), and now on TikTok (@merrittvillespeedway). For results, point standings, and more, check out www.merrittvillespeedway.com
---
Article Credit: Steven Petty
Submitted By: Doug Leonard
Back to News