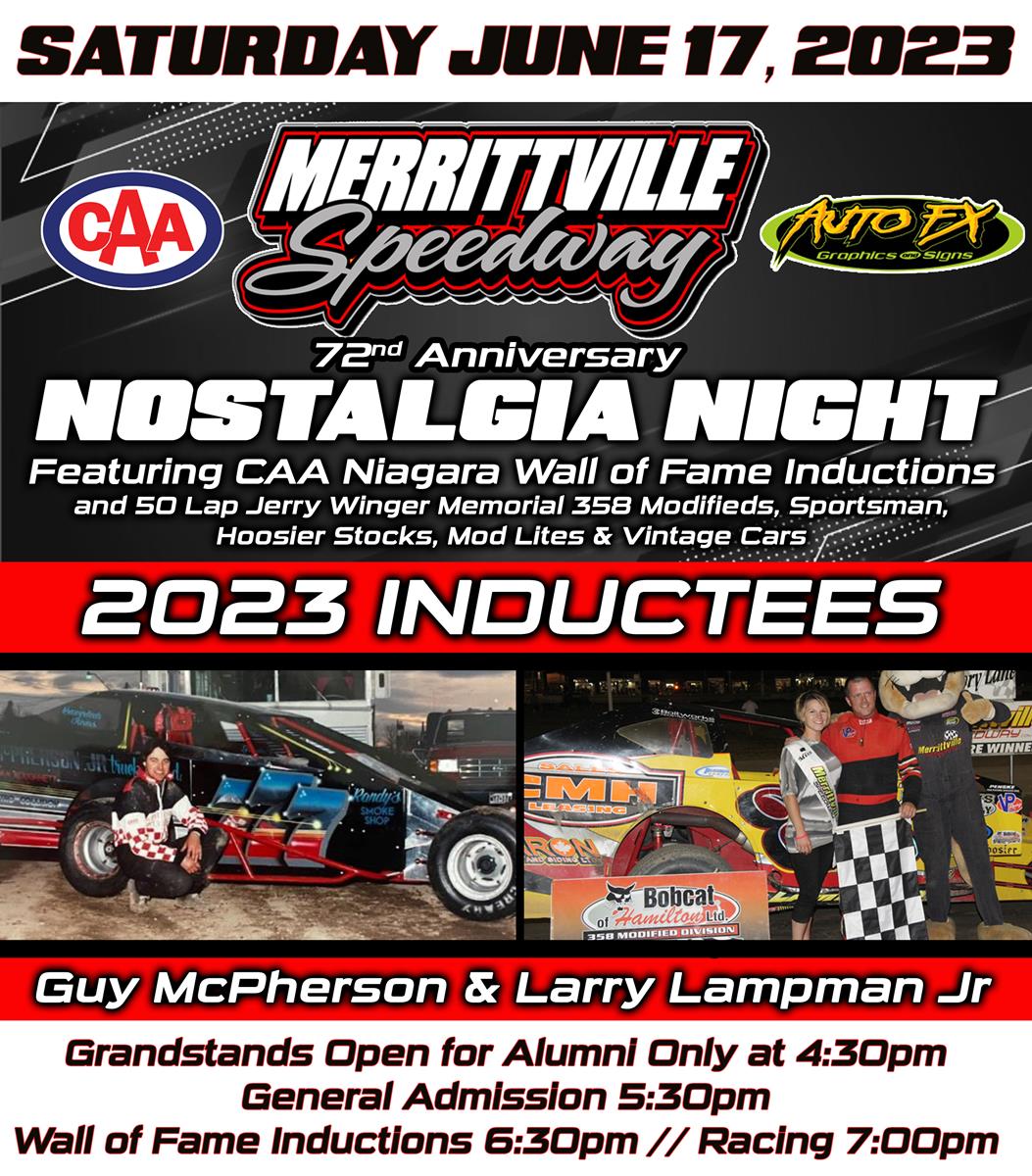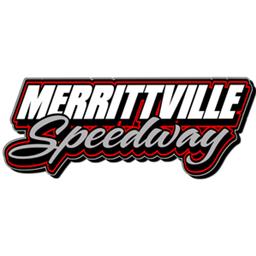 6/12/2023
Merrittville Speedway
---
Nostalgia Night This Saturday
THOROLD, ONTARIO (June 12, 2023) … Headlined by the 50-lap Jerry Winger Memorial and the 2023 Wall of Fame Induction ceremony, Nostalgia Night will take place this coming Saturday night at Merrittville Speedway. Nostalgia Night celebrates the 72-year history of "Canada's Oldest Dirt Track".
Guy McPherson and Larry Lampman Jr will be the newest inductees into the CAA Niagara Wall of Fame. After joining one of Merrittville's first families, Guy McPherson, established his own racing history highlighted by a Tri Track (Ransomville, Merrittville, Humberstone) Series title in 1991. The St. Catharines' racer would evolve becoming an official about the time his two of his sons began their racing careers in the Tuesday Night Kart racing program at Merrittville. While a previous championship car owner for his sons, Guy continues to support both boys with their own ownership efforts today by sponsoring Cody and Tyler or crewing if needed.
Larry Lampman Jr got his start in the sport of racing in go karts. Although not at Merrittville's kart track as it had not yet opened, Larry would be found racing around local kart tracks like Virgil. Eventually, Larry would join the Sportsman Division Saturday Nights where he would earn a championship in 1997. Success would follow the Port Colborne driver to the 358 Modified Division with championships in 2003, 2006 and 2009.
The CAA Niagara Wall of Fame Induction Ceremony by Auto FX Graphics & Signs will take place at 6:30pm.
Headlining the evening will be the 50-lap Jerry Winger Memorial for the Corr/Pak Merchandising 358 Modifieds. The Jerry Winger Memorial dates to 1959 when it was established by Winger's crew after the up-and-coming driver passed away due to illness. "Mr. Small Block" Pete Bicknell is the defending race winner.
The Corr/Pak Merchandising 358 Modifieds will be joined by the Right Choice Auto & Leisure Sportsman, Hoosier Stocks, RONA/Doidge Building Centre Mod Lites and Vintage Cars.
Pit gates will open at 5pm, with grandstands opening at 5:30pm, Wall of Fame ceremonies at 6:30pm, and racing will begin at 7:00pm on Saturday night.
CAA Niagara has served the community for more than 100 years. Providing year-round piece of mind and member exclusive savings, visit your local CAA Niagara location today or find out more by visiting www.caaniagara.ca
Since 1989, Tim and his staff at Auto FX Graphics & Signs have worked hard producing wraps, lettering, signs, decals, graphics, and other services from their 5000 square foot facility in St. Catharines. Tim is a huge supporter of stock car racing and many of the cars on track in the Niagara Region are examples of his exceptional work. Visit their site at www.autofxgraphics.com for more information.
Follow Merrittville on social media including Facebook, Twitter, Instagram and Tik Tok https://linktr.ee/merrittvillespeedway?utm_source=qr_code For results, point standings, and more, check out www.merrittvillespeedway.com
---
Article Credit: Steven Petty
Submitted By: Doug Leonard
Back to News