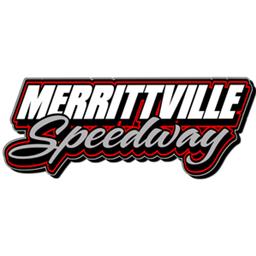 6/1/2023
Merrittville Speedway
---
Bonus Money Added to Brian Stevens Memorial Night
THOROLD, ONTARIO (June 1, 2023) … Bonus money has been added to this Saturday's Brian Stevens Memorial at the Merrittville Speedway, presented by DDL Accounting.
James Little, son of "Drivin' Ivan" and partner in DDL & Co, has added an additional $6100 to the purses for all five Bobcat of Hamilton Weekly Racing Series divisions. The Corr/Pak Merchandising 358 Modifieds have received an additional $2400 to the purse, including $700 to the winner, $400 for second, $300 for third, fourth and fifth. Plus, an additional $400 will be given to a random position outside the top five. The Right Choice Auto & Leisure DIRTcar Sportsman an additional $1450 has been added, including $500 to win, $250 for second, and $150 for positions 3-5, plus $250 for random draw outside the top five. The Hoosier Stocks received an additional $950 to be added to their weekly purse. The winner will receive an extra $250, $200 for second, and $100 for third through fifth. The random outside top five draw winner will receive $200. The RONA/Doidge Building Centre Mod Lites and the Vansickle Pet Valu/PV on the Lane 4 Cylinders will have an additional $650 added to their payouts. Both divisions will see $150 going to the winner, and $100 for positions 2-5. The outside top five random draw will also receive $100.
Several other individuals have also added funds to the 358 Modified event. Wayne Conn from S&W Service Centre has added an additional $444 to the winner. Wayne sponsored one of the last cars that "Flyin' Brian" Stevens raced. Mat Williamson and his S&W Service Centre race team has added $200 to the Hard Luck recipient. Mike Payne from MP Delivery has added $444 to the fourth-place finisher. Mike has been a longtime supporter in racing and has had an all-star lineup of drivers racing for him over the years, including Dale Planck, Stewart Friesen, Brett Hearn, Billy Decker, Danny Johnson, Mat Williamson, and Erick Rudolph, just to name a few. Currently, Mike's son Zachary drives the legendary 7z Modified.
The Brian Stevens Memorial 44 lap feature for the 358 Modifieds will now pay $2,944 to win.
As part of the night, there will be a $444 Pole Dash Challenge for the Modifieds. Redraw cars (top 4 if two heats are run, top 3 if 3 heats are run) will be lined up on the go-kart track in a Lemans-style. A new twist will be added to the Pole Dash this year. Merrittville Management have decided we will use fan participation and have a random fan draw out of a hat who challenges who in each round. . The race will be one-lap, with the winner moving on until there is one driver left.
DDL Accounting will present the evening, which also features the second home race for the Duel on the DIRT for the Hoosier Stocks and 4 Cylinders, plus the first Family Autograph Night of the season. Saturday night's 50/50 winner's share will start with $444 already in the purse thanks to DDL & Co.
Pit gates will open at 5pm, with grandstands opening at 5:30pm, and racing will begin at 7:00pm.
Follow Merrittville on social media including Facebook, Twitter, Instagram and Tik Tok https://linktr.ee/merrittvillespeedway?utm_source=qr_code For results, point standings, and more, check out www.merrittvillespeedway.com
---
Article Credit: Steven Petty
Submitted By: Doug Leonard
Back to News