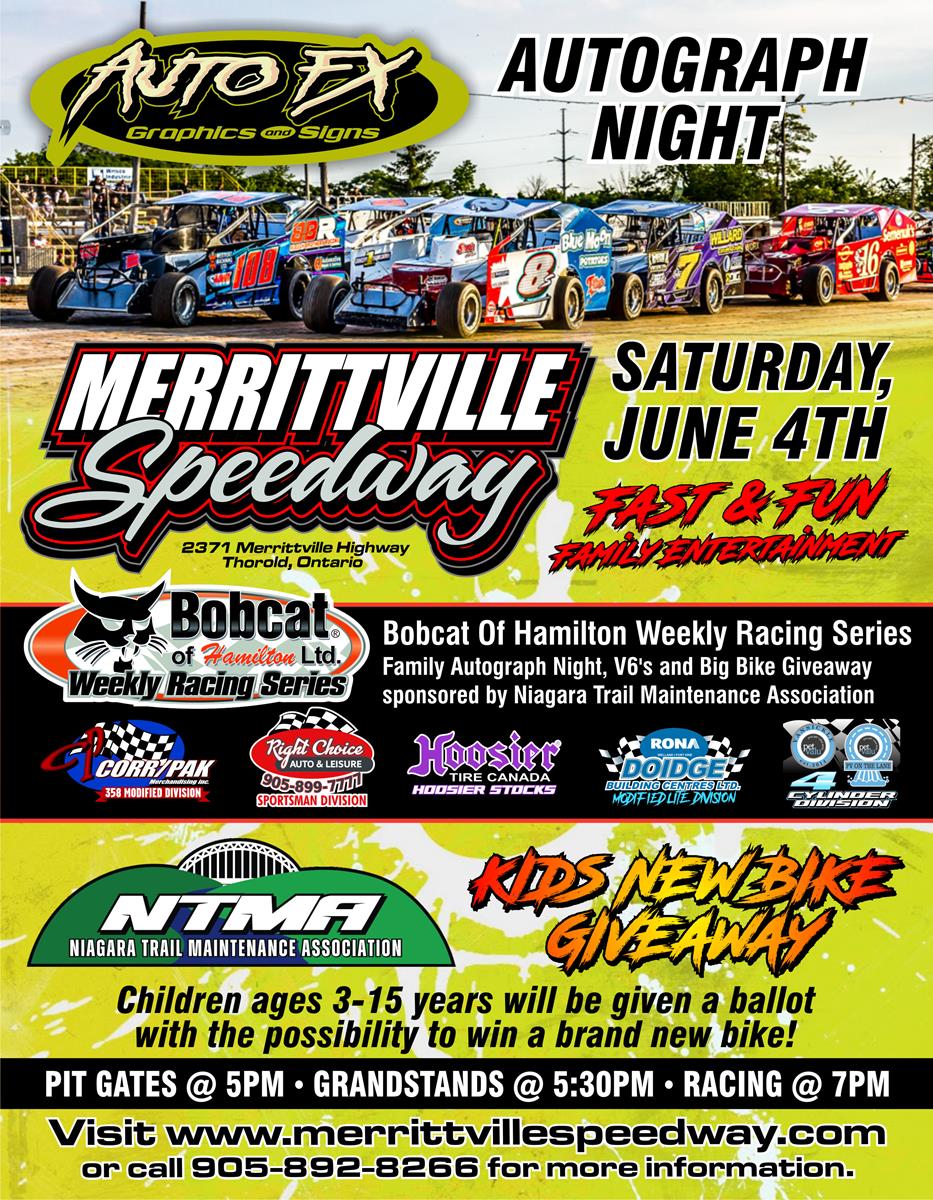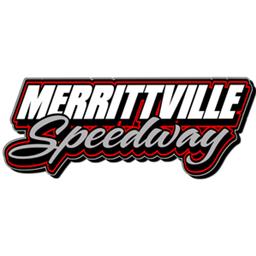 5/31/2022
Merrittville Speedway
---
Bike Giveaway and Autograph Night June 4th at Merrittville Speedway
THOROLD, ONTARIO (May 31, 2022) … The popular bike giveaway and autograph night is fast approaching, as Saturday, June 4 will be the date for these popular events at Merrittville Speedway. Auto FX Graphics will present the racing action and the Niagara Trail Maintenance Association is presenting the bike giveaway.
Kids aged 3-15 will be given a ballot with the possibility of winning a brand-new bike! New striders and bicycles are donated by race teams, sponsors, track personnel, and businesses within the local community! In 2019, 71 new bikes were given away. Donations can be brought to Merrittville Speedway 7 days a week from 9am-9pm.
Drivers will have their cars on the front straightaway during intermission and all fans are encouraged to go onto the track and get autographs and other goodies from their favorite drivers.
As Auto FX's slogan states, our slogan states, "We create attitude!" The work they produce, speaks for itself! They have specialized in vinyl since 1989 and have worked hard to earn an exceptional reputation for their unique graphic designs and customer satisfaction. Their 5,000 + square foot facility is able to accommodate 53-foot transport trailers. It enables us to design, produce and install a variety of decals, all in house. Their available services include wraps, lettering, signs, decals, graphics and other services. To contact Auto FX, log online to www.autofxgraphics.com
The mission of the Niagara Trail Maintenance Association is to maintain a safe, trail environment that can be enjoyed by all for all recreational activities and trail users. Their vision is to develop and maintain trails in keeping with the best practices of sustainability and ecological responsibility. We strive to communicate clearly with all local trail groups and land owners. For more information, please visit www.niagaratrailmaintenance.com
The Corr/Pak Merchandising 358 Modifieds, Right Choice Auto & Leisure DIRTcar Sportsman, Hoosier Stocks, RONA/Doidge Building Centre Mod Lites, Vansickle Pet Valu/PV on the Lane 4 Cylinders, and the V6's are all in action as part of the Bobcat of Hamilton Weekly Racing Series. Pit gates will open at 5:00pm, grandstands opening at 5:30, and racing will begin at 7:00pm on Saturday night at "Canada's Oldest Dirt Track", Merrittville Speedway.
Follow Merrittville on social media including Facebook (facebook.com/MerrittvilleSpeedway), Twitter (@Merrittville), and now on Instagram (@merrittvillespeedway). For results, point standings, and more, check out the brand new www.merrittvillespeedway.com
---
Submitted By: Doug Leonard
Back to News