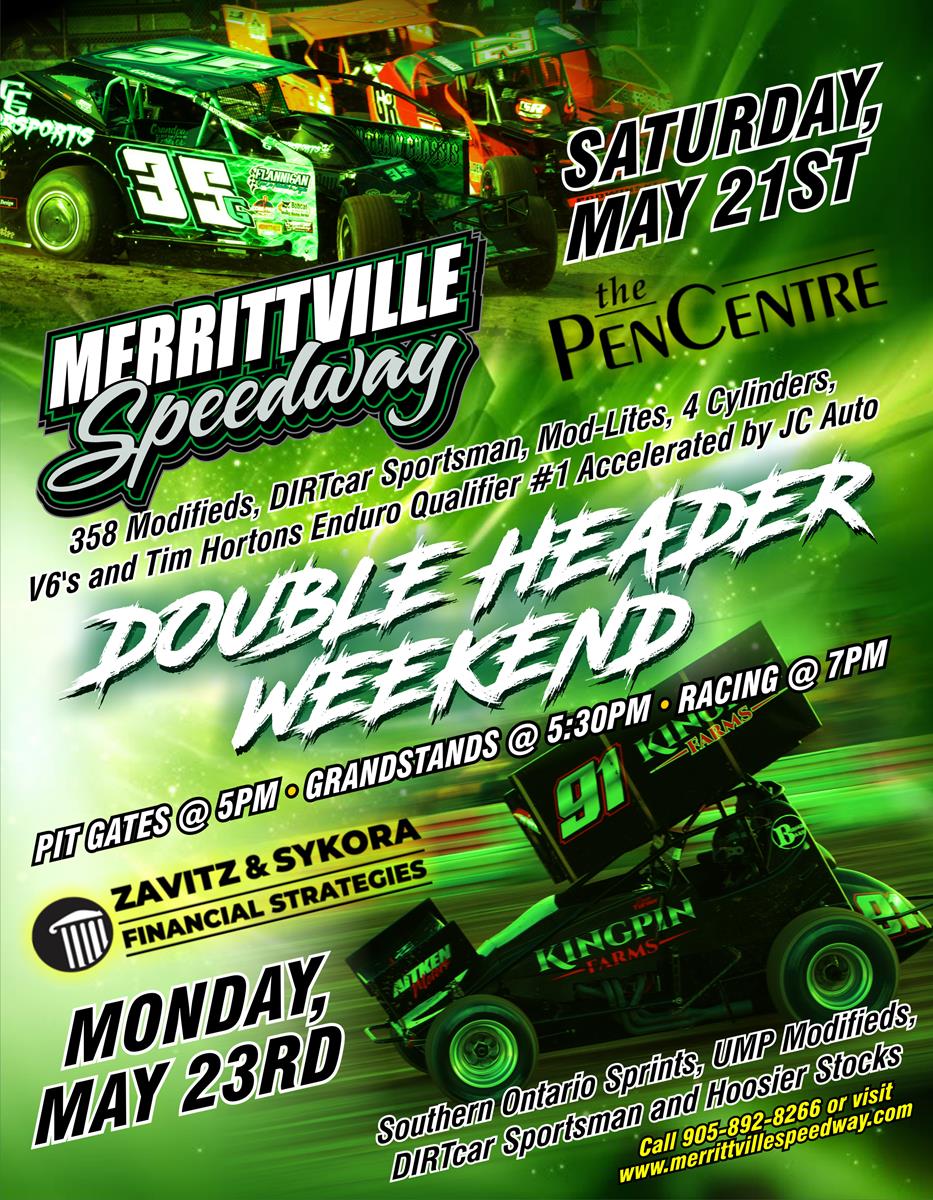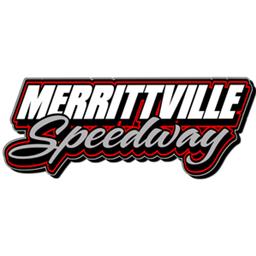 5/17/2022
Merrittville Speedway
---
Victoria Day Weekend Doubleheader Up Next at Merrittville
THOROLD, ONTARIO (May 17, 2022) … The first weekend doubleheader of the 2022 season will take place on Saturday, May 21 and on Monday, May 23 at Merrittville Speedway. From Sprint Cars to Modifieds and Enduro's, this weekend is jammed pack and one certainly not to miss at the historic Thorold, Ontario oval.
The Pen Centre will be presenting Saturday's racing action that will feature the Corr/Pak Merchandising 358 Modifieds, Right Choice Auto & Leisure DIRTcar Sportsman, RONA/Doidge Building Centre Mod Lites, Vansickle Pet Valu/PV on the Lane 4 Cylinders, V6's, and the first Tim Hortons Enduro Qualifier accelerated by JC Auto. Pit gates will open at 5:00pm, grandstands opening at 5:30, and racing will begin at 7:00pm on Saturday night at "Canada's Oldest Dirt Track", Merrittville Speedway.
With 180 stores and services and being the Niagara Region's largest shopping destination, the Pen Centre has one-million square feet of shopping fun. Located on Glendale Avenue off the 406, the Pen Centre has all of your favorite retailers.
There's more to Tim Hortons than great-tasting coffee. We work hard to deliver the best, highest-quality products and services, and strive to be a leader in everything we do. ... Tim Hortons proudly supports local community initiatives where we do business. So, go into a Tim's today! Stop in the Tim's at the corner of Merrittville Highway and Highway 20 in Fonthill!
Chris Johnson and his team at JC Auto have been helping customers in the region since 2001. Specializing in alignments, JC Auto can help with all of your car troubles including brakes, engine service, transmissions and more. It's worth the drive to the center of everything in the middle of nowhere. Visit them at 1348 Chippawa Creek Road in Thorold or by phone at (905) 384-1439 or online at jcauto.ca.
The Victoria Day racing program will feature the Southern Ontario Sprints, the UMP Modifieds, Sportsman, and Hoosier Stocks. Zavitz & Sykora Financial will be presenting the racing program that will get underway at 7:00pm Monday night with pit gates opening at 4 and grandstands opening at 5:30pm.
As professional financial advisors, the team at Zavitz & Sykora Financial continually strive to see every client realize all their financial dreams. Whether your goal is to save for a new home or your retirement, protecting loved ones from financial losses or managing your portfolio wisely, they have the experience and resources to meet your needs. For more information, log online to zfsgroup.ca or see them at 271 Merritt Street in St. Catharines. You can call them at (905) 227-7479.
Follow Merrittville on social media including Facebook (facebook.com/MerrittvilleSpeedway), Twitter (@Merrittville), and now on Instagram (@merrittvillespeedway). For results, point standings, and more, check out the brand new www.merrittvillespeedway.com
---
Submitted By: Doug Leonard
Back to News