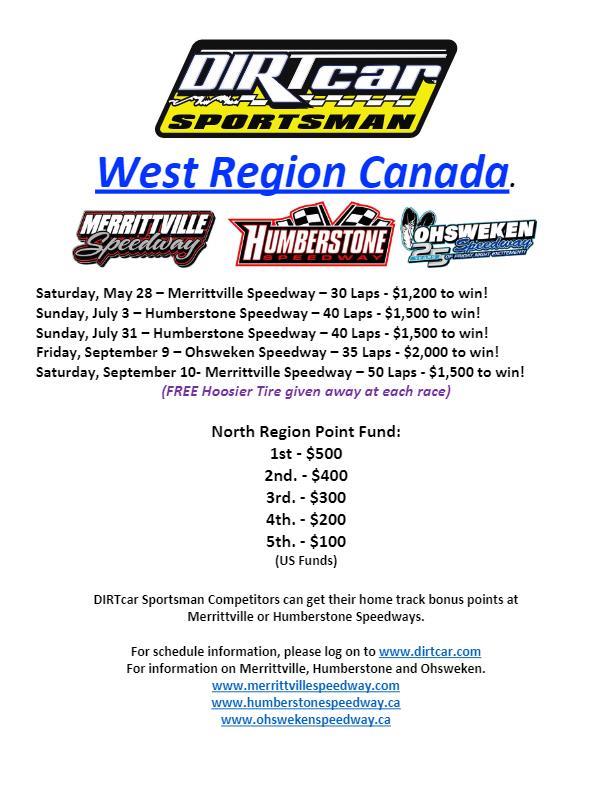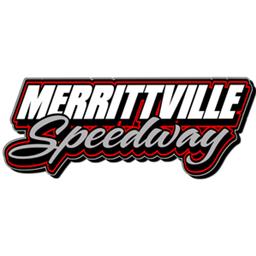 5/13/2022
Merrittville Speedway
---
Sportsman Competitors Ready for DIRTcar Canada Western Region Events
THOROLD, ONTARIO (May 13, 2022) … Merrittville Speedway, Humberstone Speedway, and Ohsweken Speedway are making up the Canadian West Region for the Sportsman Super DIRTcar Series. All Region races will be at least 30 laps in distance or more and pay at least $1,200 to win.
Round one will take place on Saturday, May 28 at Merrittville Speedway in Thorold, Ontario. Round two will take place on Sunday, July 3 at Humberstone Speedway in Port Colborne, Ontario. Round three will be back at Humberstone for a 40-lap race on Sunday, July 31 as part of the 63rd annual All-Canadian Championship. The Region will head to the Ohsweken Speedway on Friday, September 9 for a $2,000 to win show. Then the following night, round five will be back at Merrittville for a 50-lap event. At all Western Region events, a free Hoosier Racing Tire will be given away.
DIRTcar Sportsman competitors can get their home track bonus points at Merrittville or Humberstone Speedway. For schedule information, please visit www.dirtcar.com. All races will be run like a series race with timed hot laps, qualifying heats, Last Chance Showdowns and features.
Track information can be found at merrrittvillespeedway.com, humberstonespeedway.ca and ohswekenspeedway.ca
Follow Merrittville on social media including Facebook (facebook.com/MerrittvilleSpeedway), Twitter (@Merrittville), and now on Instagram (@merrittvillespeedway). For results, point standings, and more, check out the brand new www.merrittvillespeedway.com
---
Article Credit: Steven Petty
Submitted By: Doug Leonard
Back to News